[FC][SMD] How to tell if a game is a reproduction?
Posted: Thu Jan 14, 2016 3:08 pm
For example, consider Akumajou Dracula (the original one) for the Nintendo Famicom as shown in the photos below. How would I go about trying to determine if it's the genuine/authentic Japanese release or not? I compared it with a couple of other copies of the game and they look the same to me (e.g. writing, logos, barcodes, etc). The only thing that might be suspicious to me is that the condition of the box looks a bit too good and shiny for a 25+ year old game. Then again, it might just happen to be kept in good condition.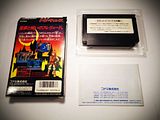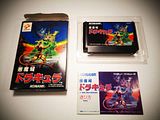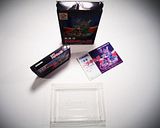 I also have similar issues with Rockman Mega World for the Sega Mega Drive. There are some obvious reproductions (e.g. bad front cart label, no logos, etc) but I've also seen some that appear to be genuine Japanese copies but the seller him/herself states that it is an "overseas" produced (外国産) copy (read: outside Japan).